Look what a sweet jacket! During my pregnancy of our Evie, I already crocheted this jacket. And although I kept the pattern well, I had not yet taken the time to work it out neatly for you. Last week I crocheted the jacket again and now the pattern is also online, now you can also make your baby jacket! How will the jacket turn out in a different shade?
From the beginning of my pregnancy, I knew that I wanted to crochet a baby jacket. I used a jacket as a 'mold' and that is why the jacket really fit very well! We have used the jacket a lot and now it is time for a size bigger! Because next week, our girl is already 6 months old!
Necessities:
Crochet hook 4mm
Yarn:
2 scoops of Elsa blend
From the Dutch shop de Zeeman
Yarn composition:
50% acrylic and 50 cotton
100g = 200m
-5 Stitch marker
Sewing needle
Scissors
5 small buttons
Sizes of the baby jacket
Age: 1-3 months
Size: NB
Width of the chest: 44 Cm
Length Dress: 21,5 Cm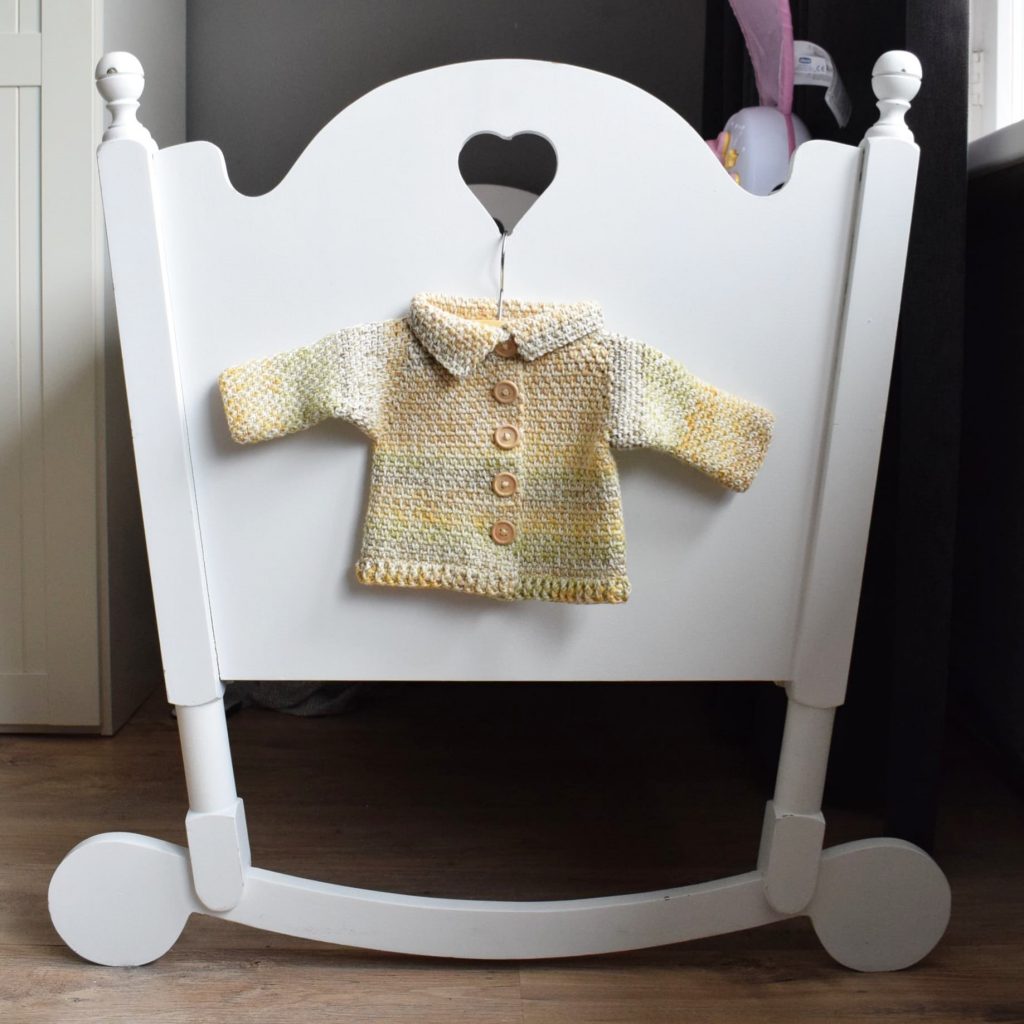 Used Stitches
chain
slip stich (sl. St.)
single crochet (SC)
double crochet (DC)
Increase
Decrease
Front- Post Double- Crochet (FPDC)
Back-Post Double-Crochet (BPDC)
Pattern Crochet Baby Jacket
LINK PATTERN CROCHET BABY JACKET
Finally
If you want to crochet other patterns from me, go to my Etsy shop!
And when the jacket is ready: will you show me?
You can send me an e-mail or tag me on Facebook or Instagram.
You can use the #zusjeknusdesign and / or #zusjeknus on Instagram!
Lots of love,
Marijke @zusjeknus!